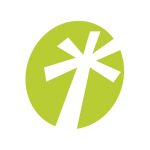 Website Cecropia Solutions
Basic Requirements
Bachelor of Computer Science or Computer Engineering.

4+ years of development experience in C/C++. 

5+ years of experience working with Linux OS.

Experience in C++ 11 and later, C++ OOP (design and implementation) and multithreaded applications.

Good understanding of networking and TCP/IP protocol stack, like HTTP, TLS, SSL, RTP, UDP, 802.11 (knowledge on wireless communications is a plus).

Experience configuring Web Servers like NGINX or Apache.

Experience in different scripting languages. Preferred (but not limited to): Bash scripting, Python,  awk, perl.

Familiarity with tools to build C/C++ projects, Makefiles, CMake, and cross-compilation.

Willing to learn about different hardware platforms. Familiarity with porting software to different hardware platforms.

3+ years of experience having direct communication with clients to collect requirements.

Experience with audio processing applications development. (is a plus)

Knowledge with local area services discovery. Preferred: Zeroconf (Bonjour, Avahi), others like UPnP (is a plus).

Actively participate in the analysis, design and estimation of projects for new features and improvements.

Experience helping clients on different levels of support tasks (is a plus).
Behavioral Skills
Understanding of complex problems and clearly communication with the team.

Strong time management and organizational skills.

Attention to detail with excellent problem solving skills.

Able to work independently and as part of a team.

"Out of the box" thinking and ability to manage multiple competing projects at once.

Ability to work in a fast paced environment, high growth and changing environments.

Knowledge of Scrum principles and Jira (is a plus).

Knowledge using version management tools like Bitbucket or Git (is a plus).

Fluent english speaker.