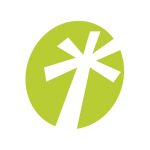 Website Cecropia Solutions
Basic Requirements
Bachelor of Computer Science or Computer Engineering.

6+ years of development experience.

4+ years of development experience (iOS, Android or both).

3+ years of experience having direct communication with clients to collect requirements.

Expert in coding with Objective-C, Java or both for cross platform application use.

Experience in Swift is a plus.

Experience with audio processing framework is a plus.

Strong knowledge of network architecture.

Familiarity with networking and communication protocols.

Design, develop, and troubleshoot networking and communication applications.

Detailed knowledge of the capabilities and limitations of the mobile platform.

Experience with high-performance application optimization.

Knowledge of the principles of user-experience design for mobile applications.

Actively participate in the analysis, design and estimation of projects for new features and improvements.

Experience helping clients on different levels of support tasks (is a plus).
Behavioral Skills
Understanding of complex problems and clearly communication with the team.

Strong time management and organizational skills.

Attention to detail with excellent problem solving skills.

Able to work independently and as part of a team.

"Out of the box" thinking and ability to manage multiple competing projects at once.

Ability to work in a fast paced environment, high growth and changing environments.

Knowledge of Scrum principles and Jira (is a plus).

Knowledge using version management tools like Bitbucket or Git (is a plus).

Fluent english speaker.